Welcome to the packages page, the simplest and easiest way to purchase Eye of The Keeper for your long term reading pleasure!
We've assembled a variety of packages all at special discounts. Honestly, why pay more when you can save by getting a deal on multiple issues? We understand the importance of reading a storyline in one shot, or in a series of larger installments. Well this is the place to do it. Whether it's 12 issues, or a lifetime subscription, once you've chosen what's best for you, the comics will keep on coming. After registering, you'll be able to download any of the completed issues, and you'll always be able to keep track of upcoming issues when they are available.
CONTEST ALERT: By purchasing any of our packages you will be entered into our contests to win free stuff. For more info, simply register and you will receive an email with all the details.
Take a look below for the variety of choices available to you.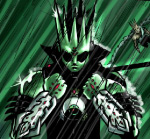 Blink
Our "Blink" package offers you a 6 issue digital subscription (issues 1-6) for the low cost of $25.00
Price $25.00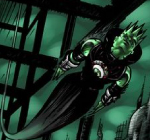 Wink
Our "Wink" package offers you a 12 issue digital subscription (issues 1-12) for the low cost of $48.00
Price $48.00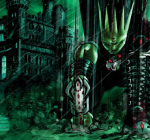 Stare
Our "Stare" package offers you a 24 issue digital subscription (issues 1-24) for the low cost of $90.00
Price $90.00