What is POP FUSION POWER?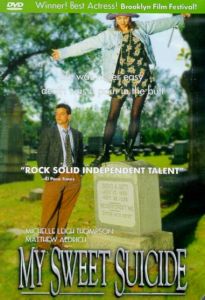 The process of enhancing one's imagination through inspiration of global popular culture, creative media fusion, and exceptional mind power;
A refreshing soda with mixtures of caramel creativity and extrasensory sugar;
A candy explosion of eclectic enlightenment.
Actually it's all of the above.
Mind Wave Entertainment is dedicated to the artistic development and writing of multimedia projects in the entertainment industry. Our studio prides itself on creating cutting-edge intellectual properties for a diverse global audience. We believe that originality is a focal point for success.
Mark Verma founded Mind Wave Entertainment in the summer of 1993 with the goal of developing high quality comic books, producing films, and writing and art for various media. The feature film My Sweet Suicide was Mark's first production as Associate Producer in which he assisted in co-financing the film. The film won Best Actress at the Brooklyn Film Festival.
Eye of the Keeper
Eye of The Keeper is Mark's first ongoing comic book project, a series that rejuvenates and compliments the super hero genre with a twist of darkly flawed characters and a tip of the hat to the empowered iconic persona's of today. Eye of The Keeper is quickly becoming a mainstay of sequential art and a unique reference source for Graphic Novel material for generations to come.
The Marksman Company
Who are the Marksmen?
The Marksman Company is a joint venture recently formed by writer/producer Mark Verma and award winning commercial Director, Manuel Garcia Neves. Marksman was formed out of a desire to create great stories with a cutting edge style of filmmaking that sophisticated movie goers are used to seeing everyday around the world. Manuel has created spots for well known companies such as Red Bull, TD Canada Trust, Stella Artois, Sony, 3M Scotch Canada Ants (Winner Best 30 Second or Longer Single Commercial 2006 from Applied Arts), Urban Behavior Dirty Laundry (Finalist Award AD European Events Italy) and so much more. (See the demo reel below)
SOME OF THE VIDEOS BELOW CONTAIN MATURE THEMES. VIEWER DISCRETION IS ADVISED.
Combined with a great team of creators/screenwriters and the very best of technical industry talent, The Marksman Company will finance, produce and develop a wide range of projects from Feature Films to Television Series as well as TV Commercials, and a variety of Branded Entertainment for domestic and international clients.
The Marksman Company has its sights set on all clients that are in need of a production company with the very best of professional content creation and development of projects. We're looking forward to building a relationship with our clients.
Keep an eye out for the official company website which will be launching in the near future. www.MarksmanCompany.com
For all inquires please fill out the form below. We will respond to your needs shortly.